Create and Manage School/ Schools
Click on the following icon, to see the list of schools. You can achieve edit and delete operations by right click on school.
Fleetroot Have the option to create and Manage multiple schools in same account.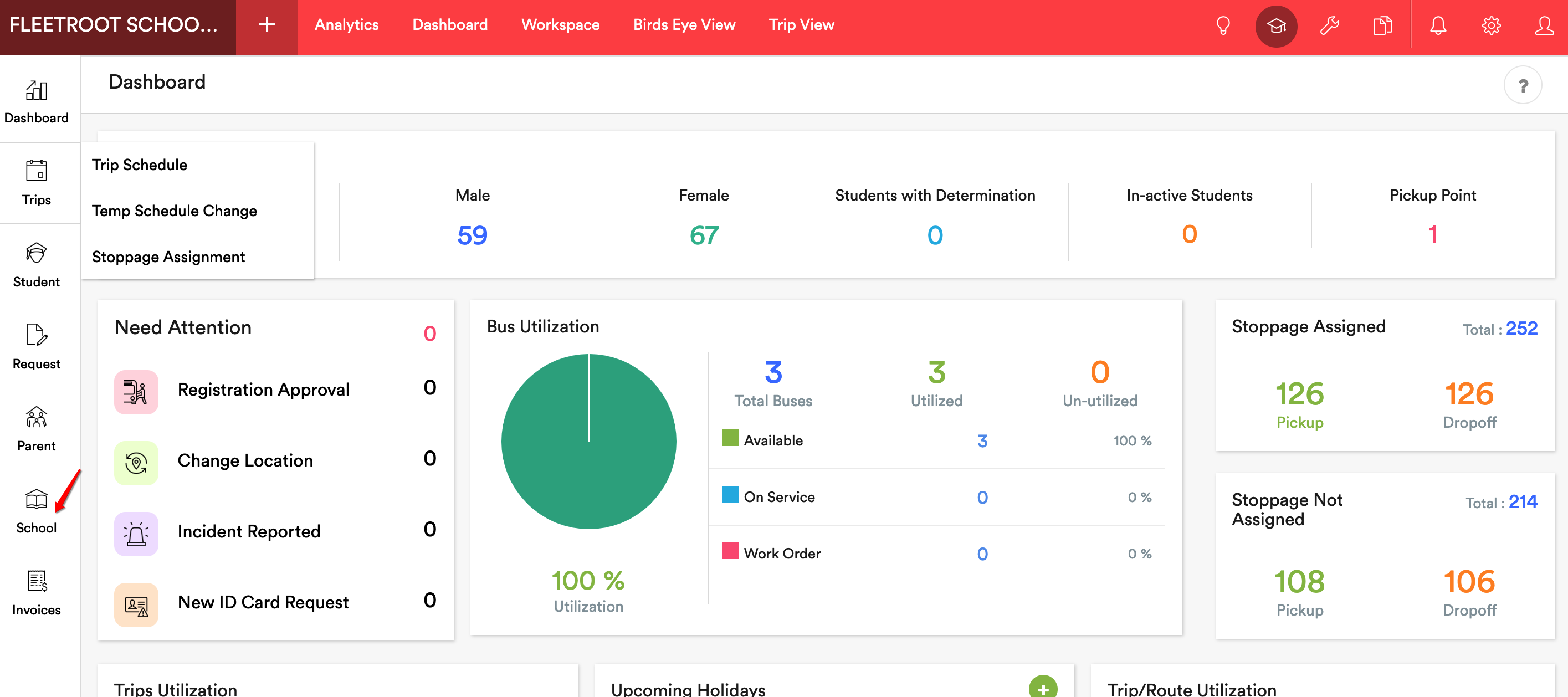 Create New School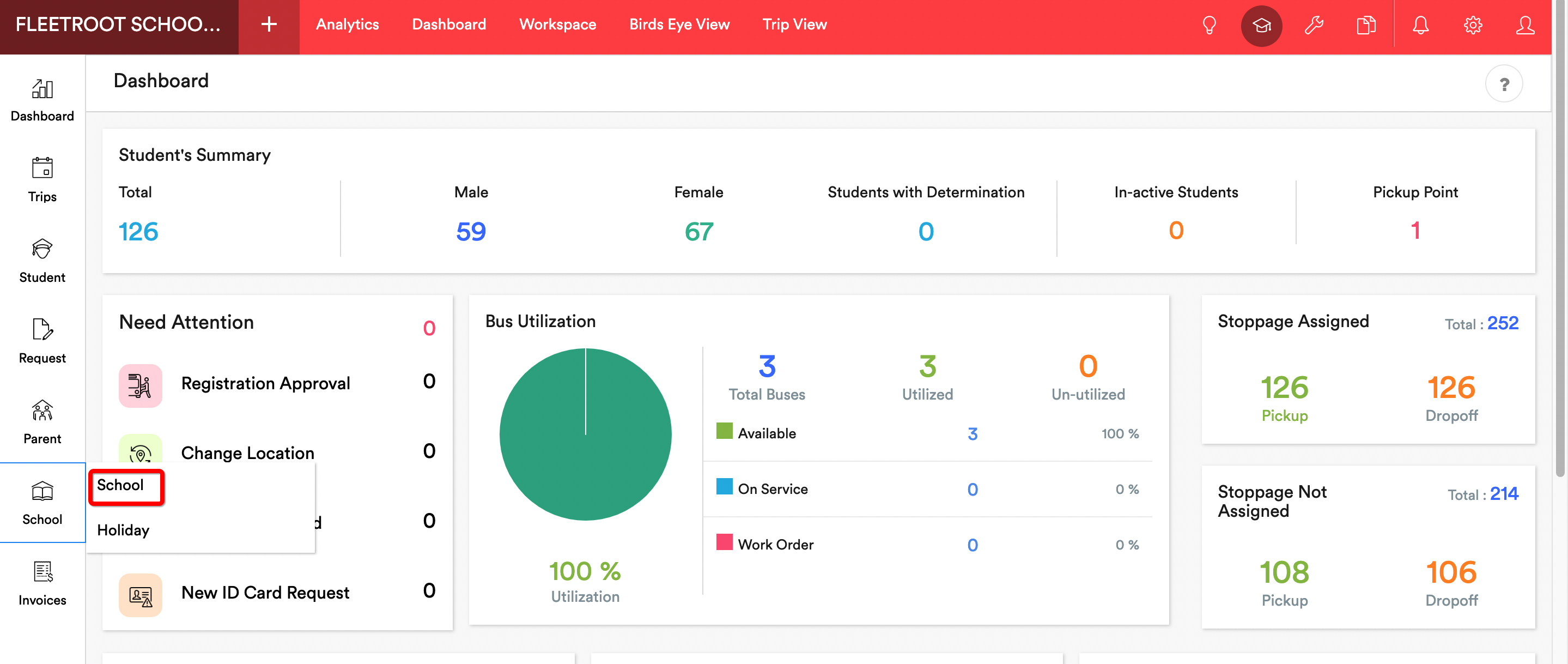 Here you can add a new school by entering all details and click on the 'Submit' button.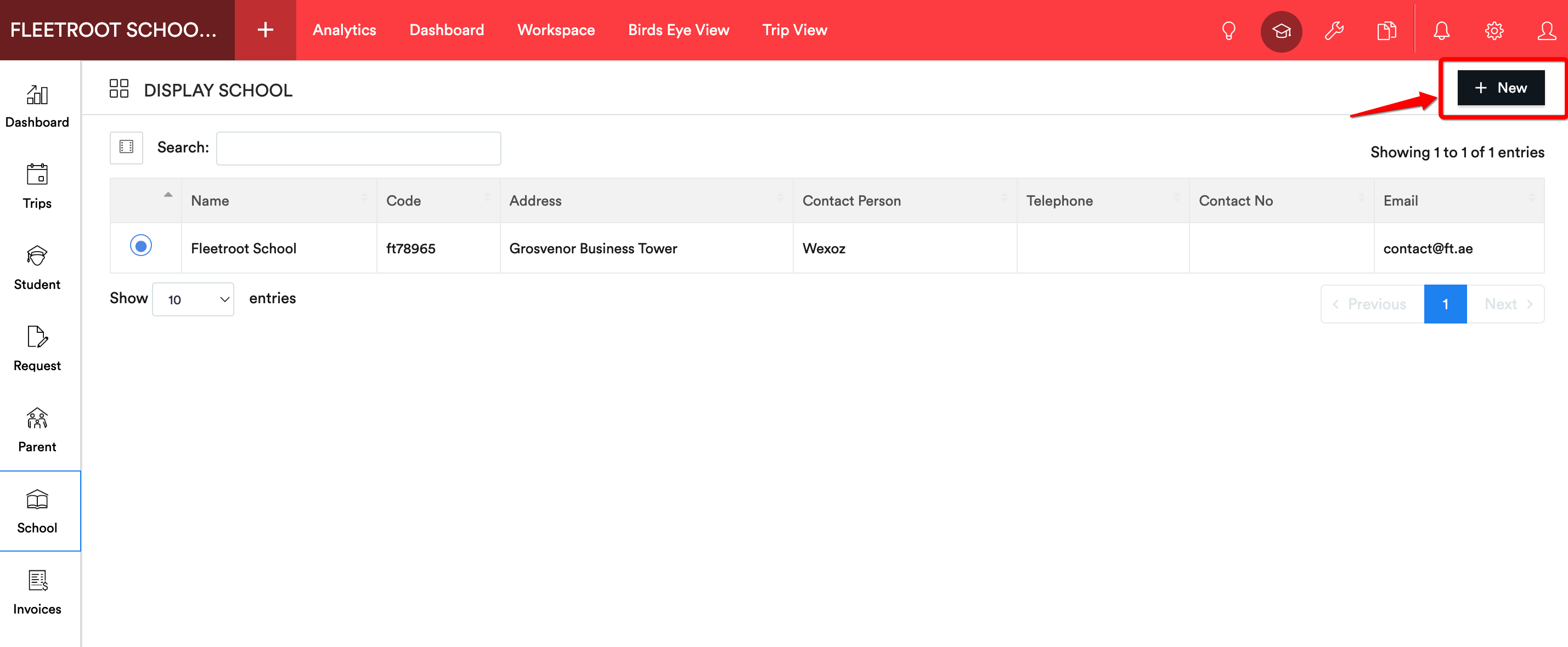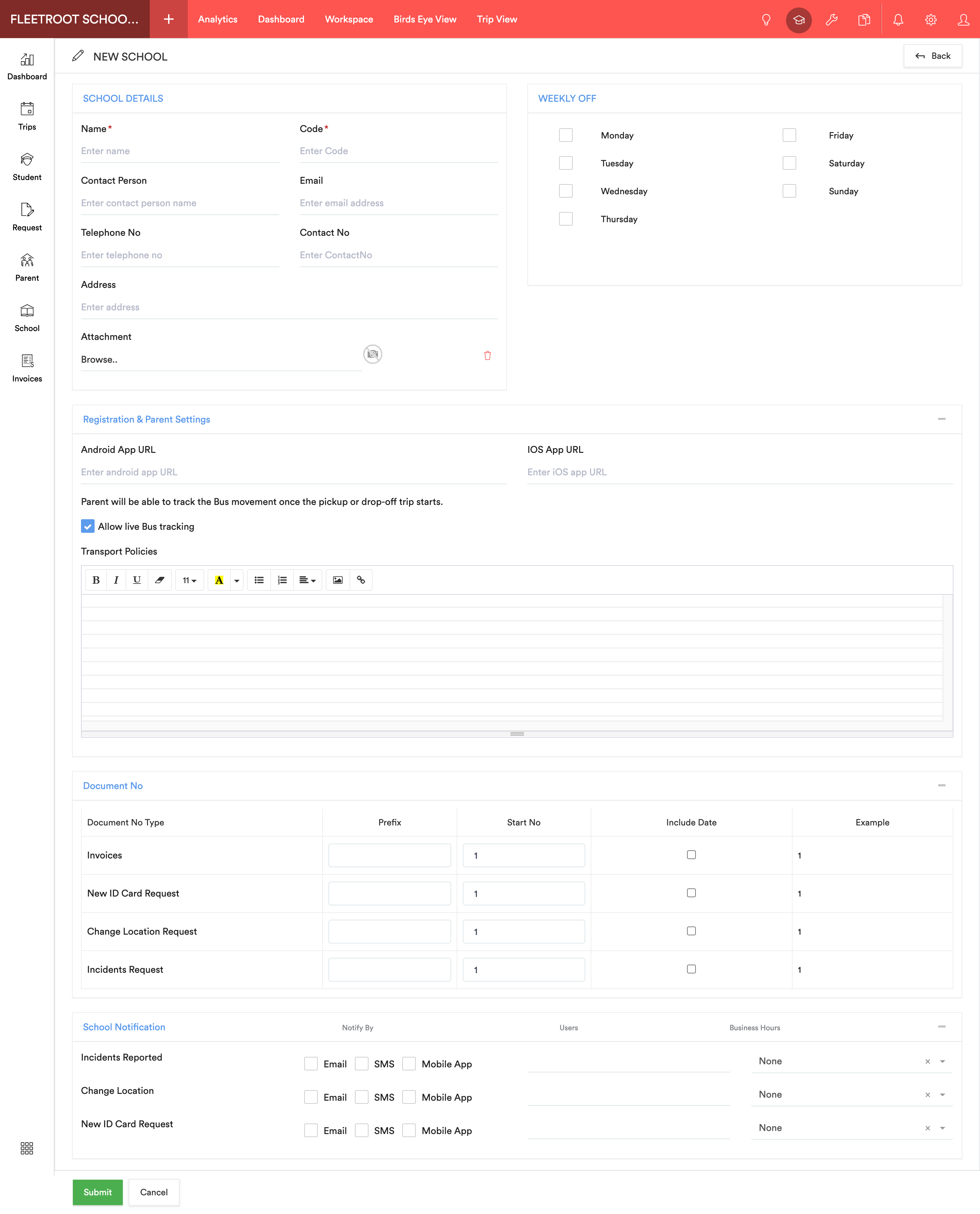 Create Holiday


Here you can create a holiday. Holiday applied to selected schools from FromDate to ToDate.

Note that during that period trips will not be created.